OUR MISSION:  TO MAKE YOUR WEBSITE WORK SMARTER,
AND TURN YOUR CUSTOMERS INTO RAVING FANS
WebWise Solutions was founded in 2001 with a mandate to focus on the customer.   Our purpose was to create and foster world-class online communities for the end-users of enterprise software products.  By deepening the satisfaction and loyalty of their customers, we have contributed to the success of technology giants such as Adobe, Dell, HP, Omniture, SUSE, Altiris, Symantec, NetIQ, Novell, and Micro Focus.
We continue to work for many of these brands, and engage with hundreds of their original customers — in fact we still manage the two communities that started it all:  GroupWise and ZENworks Cool Solutions, now owned by Micro Focus.
Over the years we have built on that foundation, and magnified our focus on the customer experience by helping clients understand:
the content needs they express via their search terms
the behaviors they display when they visit a website
their opinions and preferences
how other websites and emerging trends shape their expectations
inbound marketing best practices
We help our clients understand how their actual customers are responding to the layout, UI and messaging on their web pages. And then we test and refine the content, layout, and design of their most important pages.  Our work has been instrumental in improving macro- and micro-conversions, increasing leads, and cultivating measurable increases in customer satisfaction and brand loyalty.
Strategically located at the south end of Utah's famed Silicon Slopes technology center,  we can attract superb talent when staffing for special projects and long-term contracts alike.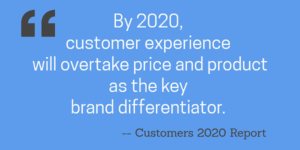 Let's see how we can help your website work smarter for you
and turn your customers into raving fans