WebWise Rule 5:
Rich, relevant content is an irresistible magnet that will attract customers to you, over and over.
The cheap stuff will only fool them once.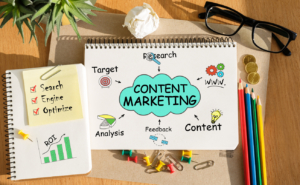 We can help you develop or expand your content marketing strategy, to shift from traditional "push" style outbound marketing to the more effective methods that pull customers toward you by filling their information needs.  This is core to the WebWise focus on the customer.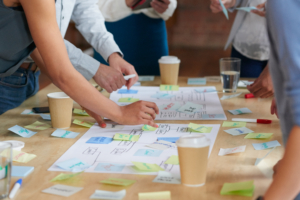 If you are tightly aligned with your customers, you'll have a clear understanding of the gaps in their knowledge that you can fill.  This will enable you to supply them with a steady stream of content that answers the questions they are Googling for.
Google will dutifully show them your pages, and they will begin to discover you as the source of information that actually matters to them.
For professionals who get bombarded with traditional marketing messages every day (check your mailbox and count the cold-call emails you got this week), your content will rise above the noise and get their attention.
Content strategy is the foundation of your marketing mix.  If you get it right, it will amplify the ROI on your investment in:
SEO  – Google loves fresh, rich content that is getting clicks
SoMe (Social Media)  — If you've got awesome content, it's not hard to socialize it, and the readers will spread the word
PPC —  Google ads, Display ads, content network — all are ways to attract eyes to your superior content
Marketing automation — You can design email nurtures packed with the most popular and effective content
With our partners at LookBookHQ, we can help you design portable content experiences that accelerate the sales cycle and give customers precisely the information they need to make a purchasing decision.
Projects
Recent projects include:
Helping field marketing teams create highly effective collections of curated content that yielded 200% more inquiries than previous strategies using the same content.
Designing content experiences to support PPC and SoMe campaigns, that were fast to create, and made it very easy to measure the response.
Analyzed the responses to assets sprinkled across multiple pages, and found ways to place the high-value assets in more strategic locations.
Designed pop-up survey to gather input from visitors to product pages about the reasons they were visiting the page, and their expectations and needs.   WebWise writers will now help shape the new content model for a redesign of the product page template, informed by the survey findings.
Give us a call today and let's see how we can help with your content strategy.