WebWise Rule 4:
There are roughly 1 billion websites in the world today.
Killer content is the only reason to visit yours.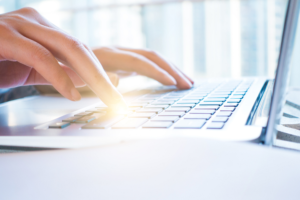 When you strip everything away, the internet is made out of words.
We search the web using keywords.  Google analyzes the words on every page of the whole internet to figure out what everyone is talking about.  And we sell our products, services, personalities, ideas, opinions, videos, and images using words.
If you get the words wrong, your website will be invisible in the digital marketplace, even if your products are truly better than everything else. And if you get the words right, you almost can't fail in spite of having inferior products (until your customers post some well-chosen words about them).
Of course, we know that the web is also a visual medium, and pictures matter a lot.  But pictures are not going to tell you the story.  They're going to hint, and tease, and provoke.  And sometimes, as in the case of the gigantic banner images that are all the rage now, they'll just get in your way and you'll hunt like crazy to find a way to scroll or click past them.
But just remember this: the words are going to do the heavy lifting.
"A photograph is a secret about a secret, the more it tells you the less you know."
So yes, get lots of images for your site.  But then settle down and get serious about the words.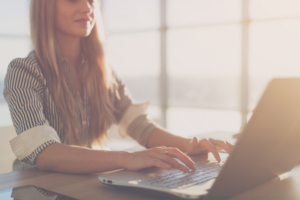 Now web writing is not like normal writing. This is because reading on a screen is a LOT different than reading on paper.  (If you really want to know more, check out this amazing piece in Scientific American. Be warned — it's mostly interesting just to people like us.)
Suffice it to say, people scan for keywords more than reading full sentences and paragraphs on the screen, especially when shopping and comparing products.  So your web content has to support that kind of behavior.
We have a team of writers and editors who specialize in the very unique requirements of writing for the web. We can help you finesse your content to take advantage of the way users are interacting with web pages in 2018. We can make sure your primary calls to action aren't buried in areas of the page people aren't visiting, and we can adjust the tone of voice so the site speaks the language of your target buyers.
We can defog your writing and aerate dense paragraphs so your pages are crisp, clear, and unambiguous. Visitors usually respond by reading faster, scrolling further down the pages, and clicking more pages during their visit. (All good things.)
We can also supply writers to help keep your corporate blogs from getting stale when the executives are too busy to write. (We know how that goes. They'll be grateful for the help.)
Our writers all have Bachelor of Arts degrees in English, and our team includes members with advanced professional training in editing, SEO, and technical writing.
 Projects
Recent projects include:
Standardizing the tone of voice on hundreds of pages of marketing content from newly acquired companies
Writing the content for new product eval pages and emails
Designing email nurtures to encourage repeat visits to a client's site and entice the consumption of new content
Writing community blog posts based on the search terms frequently used on site search
Training a client's inside sales team on email best practices
Ghost-blogging for executives during the busiest quarters of the year
When the need arises for some additional writing or editing help, please give us a call.